GEOG*2420
The Earth From Space
Image Resolution
John Lindsay
Fall 2015
Readings
Jensen Chapter 1 pg. 14-20
Resolution
Resolution is the smallest interval measurable by a scientific instrument.
We're referring to the resolving power of the imagining device.
It's related to the level of detail in the image and therefore the information content.
Types of Resolution
Spectral
Radiometric
Spatial
Temporal
Polarization
Spectral Resolution
The number and size of spectral regions the imaging device records data in
For example, a particular sensor may have multiple 'bands' that record within the blue, green, red, near-infrared, and thermal infrared parts of the spectrum.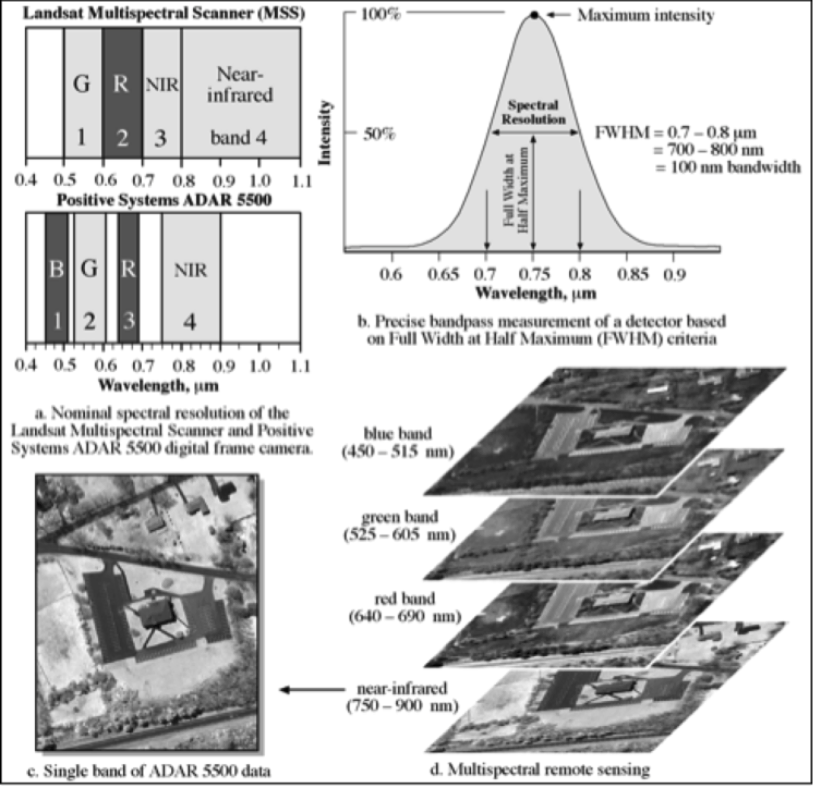 (source: Jensen, 2006)
Spectral Resolution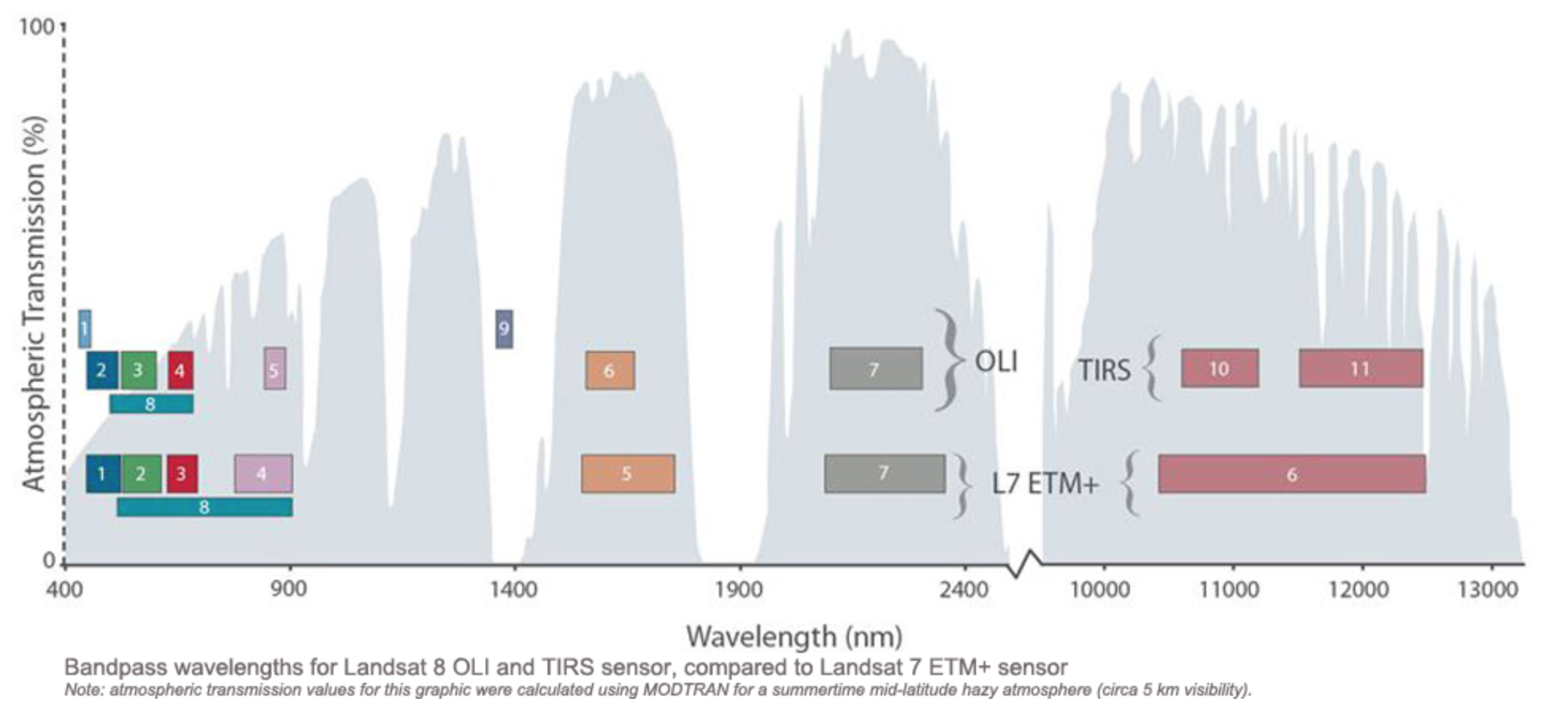 (source: USGS, 2015)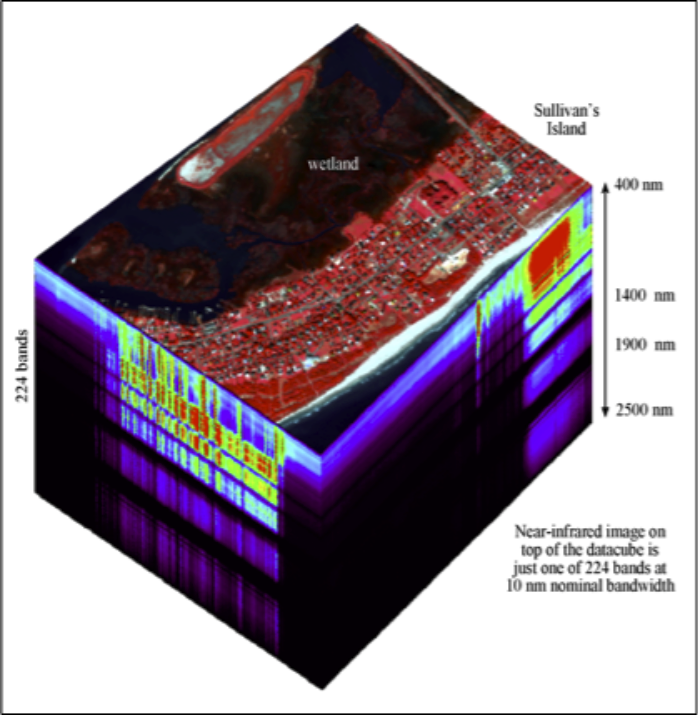 Airborne Visible Infrared
Imaging Spectrometer (AVIRIS)
data cube of Sullivan's Island
obtained on October 26, 1998
Radiometric Resolution
The sensitivity of detectors to small differences in electromagnetic energy.

(source: Lindsay, 2013)
Spatial Resolution
Related to the smallest distinguishable ground feature in the image, i.e. the detail.
Influenced mainly by image scale.
Limited by the size and number of silver halide crystals in film cameras and by the number of charge-coupled device (CCD) detectors for digital cameras
Can be improved using a telephoto lens.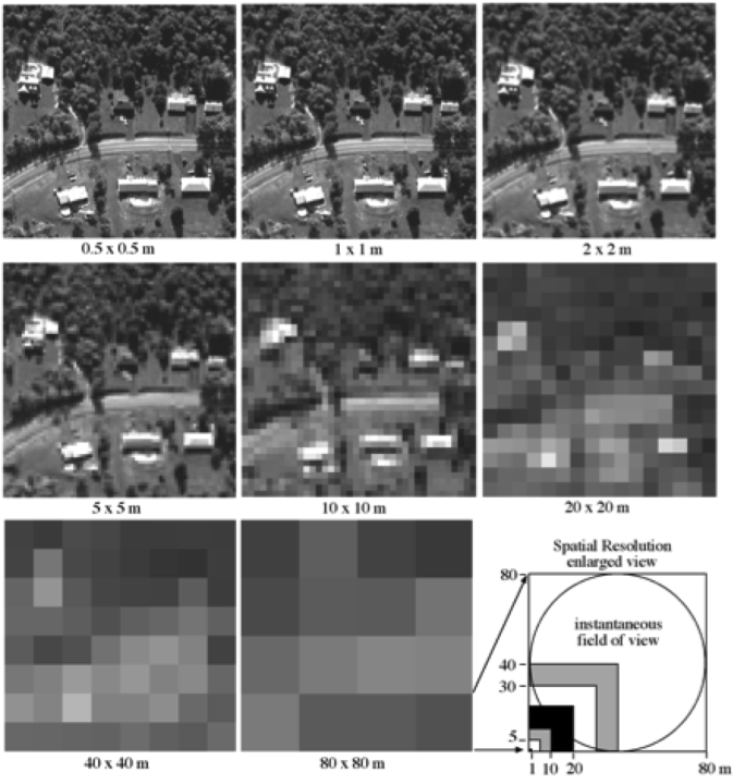 (source: Jensen, 2006)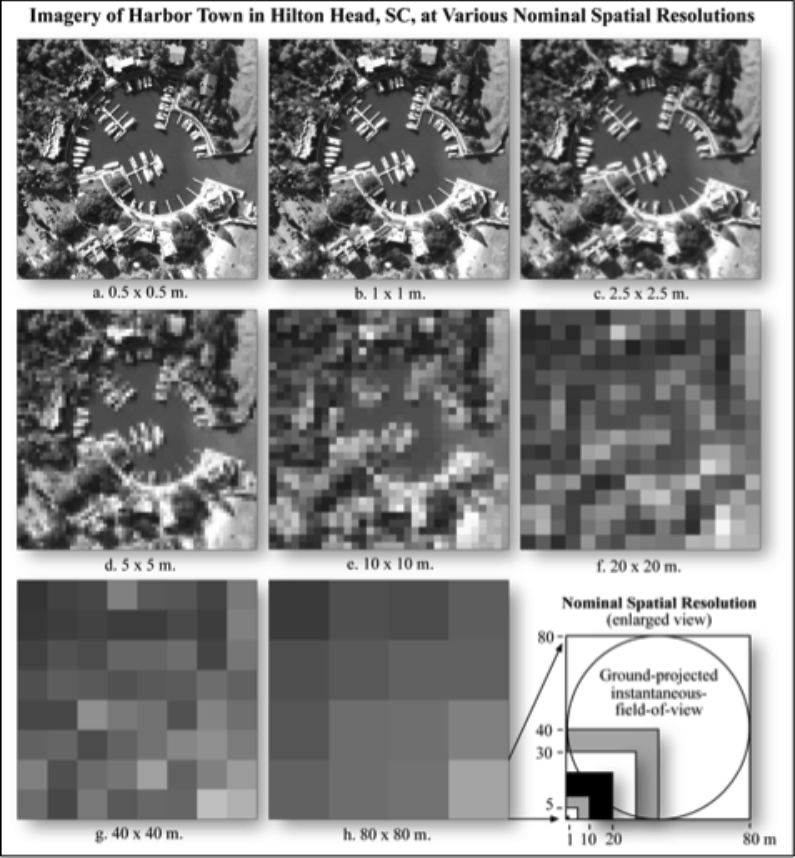 (source: Jensen, 2006)
Spatial Resolution
A compromise exists between the spectral resolution and the spatial resolution.
Panchromatic bands are usually finer spatial resolution than multispectral bands.
This can be achieved because of the relatively coarse spectral resolution of pan images.
The Resolution Compromise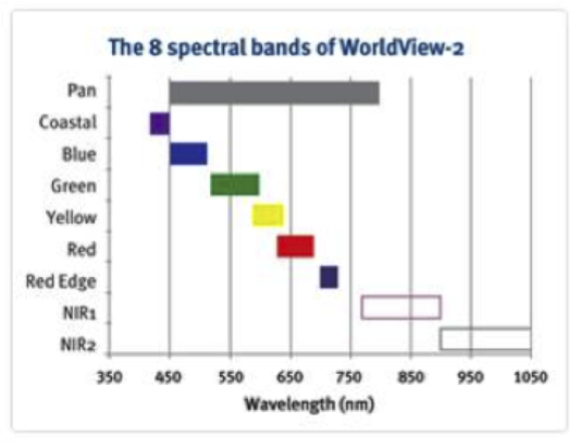 (source: DigitalGlobe)
0.46 m pan (resampled to 0.5 m); 1.8 m MS bands
11-bit spectral res (2048 grey tones)
Pan-Sharpening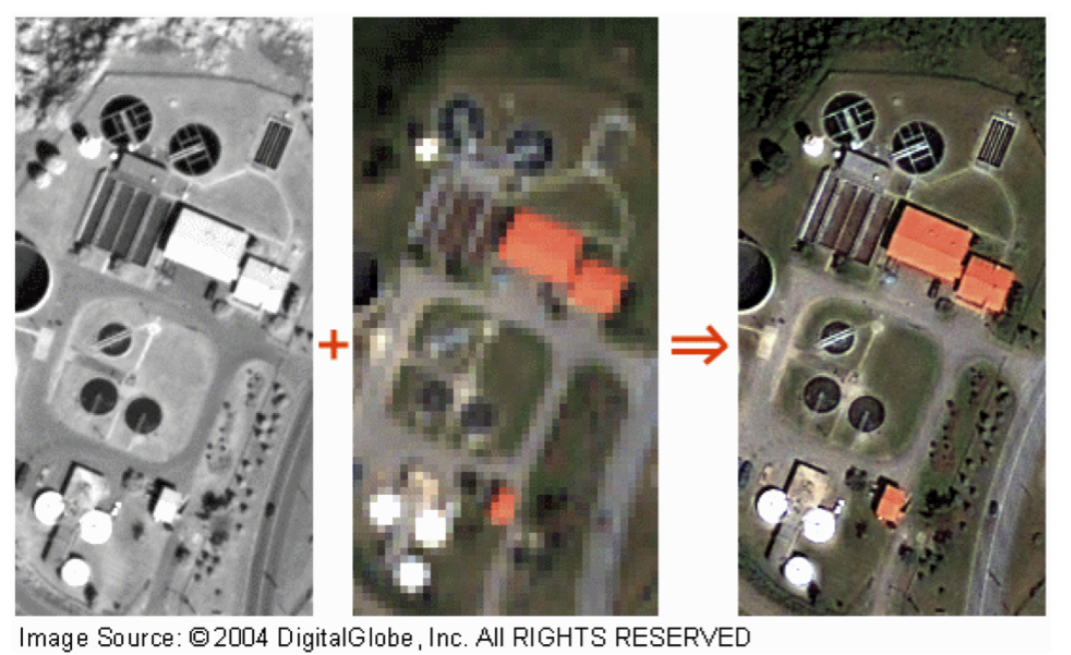 Temporal Resolution
How often the sensor acquires data, e.g. every 30 days.
Temporal resolution is partly determined by orbital characteristics.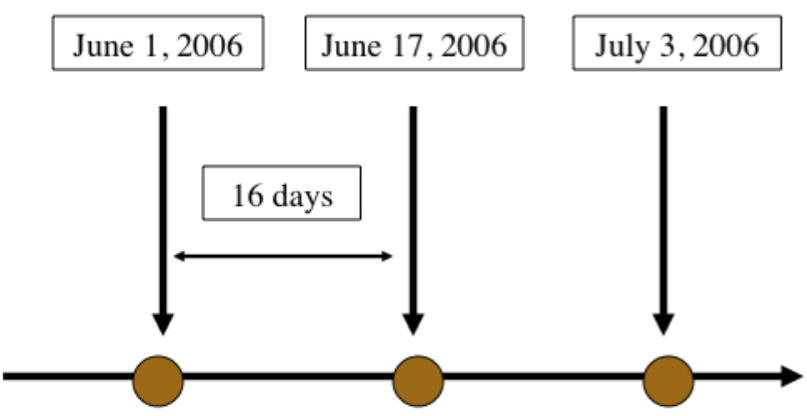 (source: Unknown)
Spatial and Temporal Resolution Considerations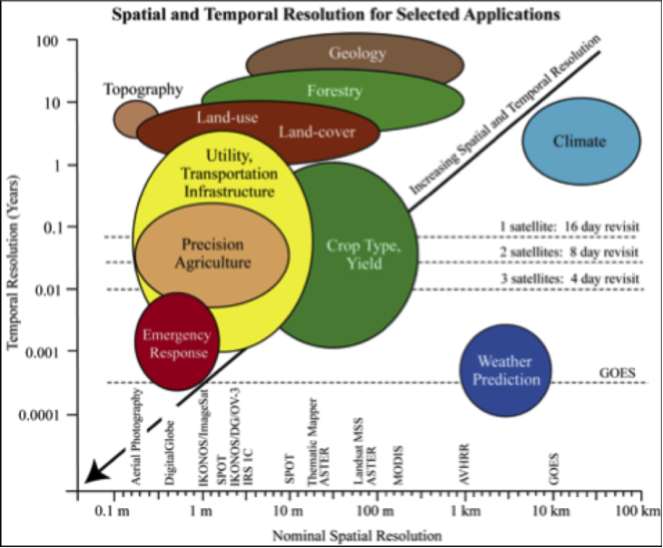 (source: Jensen, 2006)
Polarization
Unpolarized energy vibrates in all possible directions perpendicular to the direction of travel.
Radar systems can detect polarized EMR.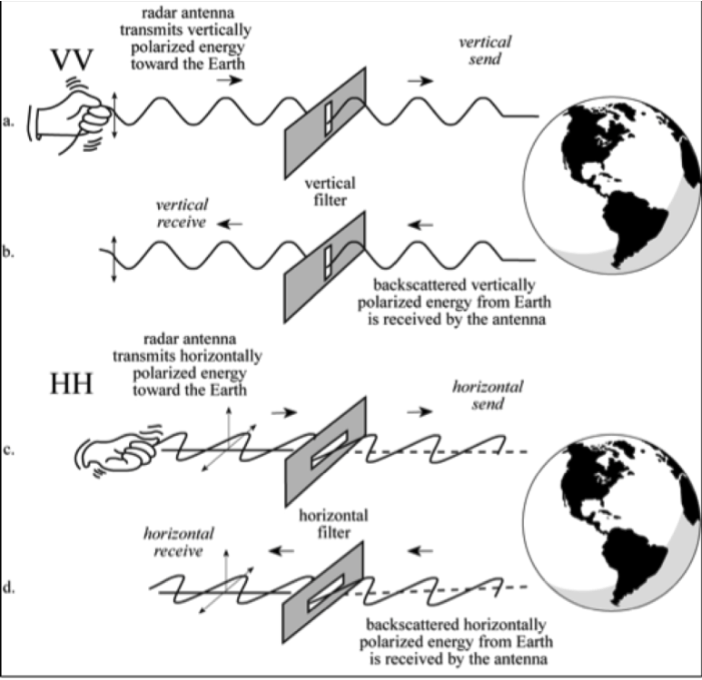 (source: Jensen, 2006)
Polarization
HH and VV configurations produce like-polarized radar imagery.
HV and VH configurations produce cross-polarized imagery.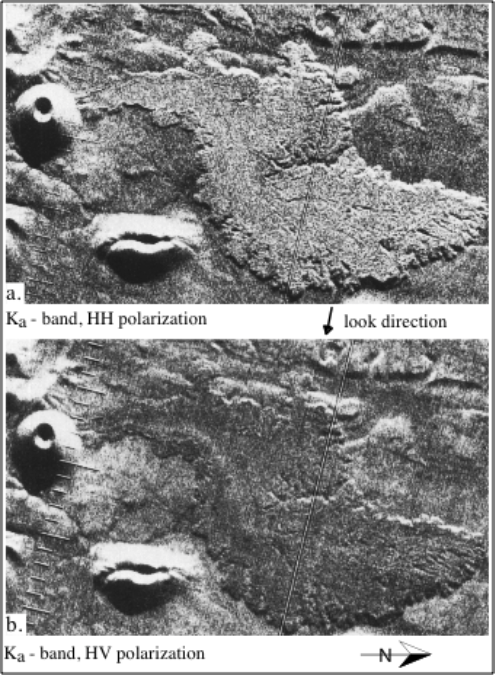 (source: Jensen, 2006)