People

The Geomorphometry & Hydrogeomatics Research Group (GHRG) is led by Dr John Lindsay at in University of Guelph's Department of Geography. We develop innovative solutions to allow practitioners and researchers to solve spatial problems involving topography. Topography is the dominant control on the spatial distribution of many natural phenomena of interest. Topography affects the flow paths taken by runoff and the abundance of near-surface water at a location. It influences climatic variables such as temperature, solar radiation, and exposure to wind. Each of these environmental conditions (i.e. the abundance of water, energy, heat, wind, etc.) in turn affects soil development, the spatial distributions of flora and fauna, and the flux of fine sediment, essential nutrients, and contaminants in catchments. Our goal in the GHRG is to study the ways in which topographic attributes, including surface shape and orientation, roughness and surface texture, and relative topographic position, can be better characterized using digital elevation models (DEMs). As part of this motivating goal, we develop state-of-the-science open-source geospatial analysis software to help practitioners and researchers around the world to better utilize DEM data sets.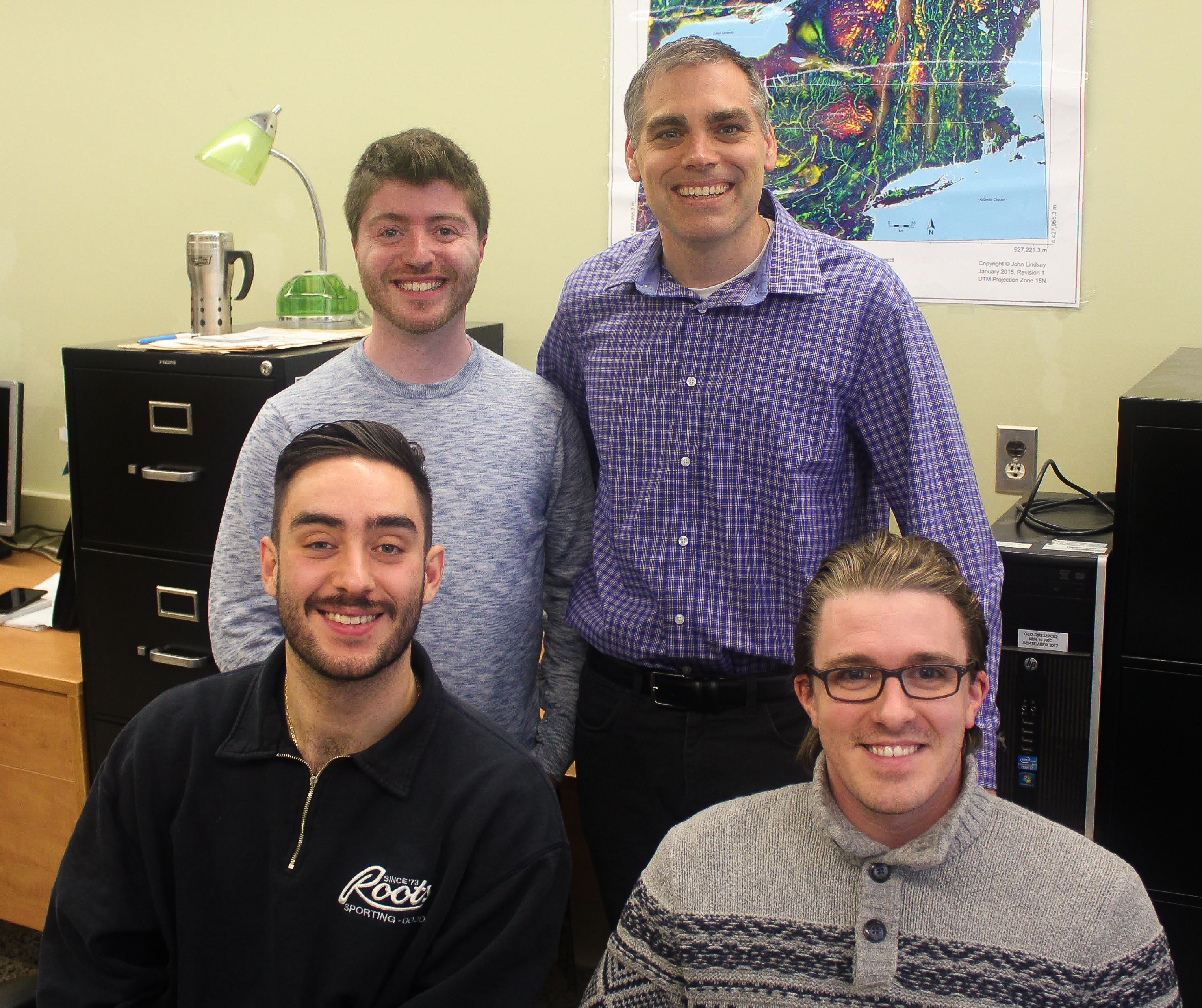 Current Student Members
Former Post-docs
Former Graduate Students
Former Undergraduate Students*
* If you are a Guelph Geography student (any major) and are interested in carrying out an independent study in the GHRG, please contact Prof. Lindsay. See Undergraduate Opportunities for more information.
Interested in joining the Geomorphometry & Hydrogeomatics Research Group?
Are you interested in geomorphometry, geomatics, or spatial hydrology and want to pursue graduate studies? Contact Dr. John Lindsay (jlindsay@uoguelph.ca) or visit the
Opportunities
page for more information.